Bringing home that new puppy or dog is an exciting time for an owner's family. In this article you will know 9 must have dog items secrets you never knew.
But new dogs should know 9 must-have dog items which are essential for a new dog or puppy.
There is immediate excitement and outpouring of excitement and buying all kinds of treats and toys for the new addition to the family, which is the normal reaction.
Table of Contents
But there are some things new dog owners should make sure they don't overlook.
Training is an essential part of owning a dog and perhaps the most challenging part of dog ownership for a new dog parent.
Since this is a completely new experience for a dog owner, a new owner may not know what is needed to keep that dog happy and healthy.
Here are some essentials for that new dog and the training process.
9 must have dog items secrets you never knew which are essential for a new dog or puppy.
1. Metal name tags for dogs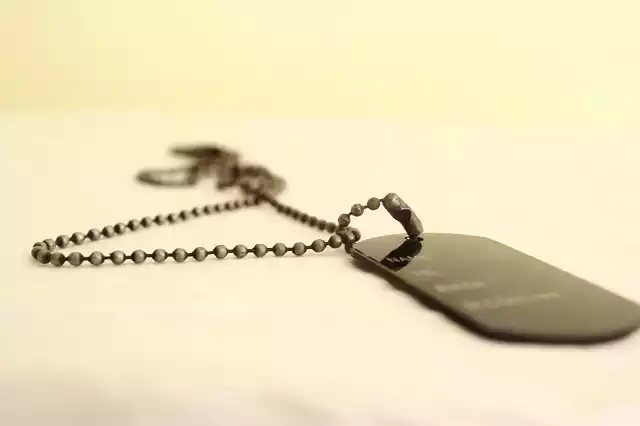 The dog ID tag must have the dog owner's name and address; your telephone number can also be helpful.
Without a collar, your dog may be seized and treated as a stray. You should always keep the contact details on the tag update.
2. Dog food bowl and storage
Buying dog food bowls may seem like a straightforward task but is quite a difficult one. You have to consider a few essential things before buying a food bowl.
If you have a small dog, for example, a Chihuahua or a Lhasa Apso, you need to buy a small bowl.
If you have a dog with long ears, for example, a Basset Hound or a Cocker Spaniel, you need to buy bowls with high stands so that they don't dirty their ears while they eat! Besides buying food bowls for your home, it would help to purchase travel bowls for your pet.
3. Good quality water bowl for dogs
A water bowl is essential to dogs as this is where they drink their water. It would affect their hunger and overall health.
If you are looking for the best dog water bowl, it is essential to consider his needs first.
You may also want to consider his and your preferences. Sometimes, the beautiful appearance of dog bowls also matters.
The more appealing to the eyes of the dog, the better a water bowl is. There could be variations in the colours and designs.
4. Dog crate with divider
The dog naturally tries to find small, comfortable places for shelter and security.
The dog kennel should be according to the dog's size, in which the dog can stand easily, the size of the crate should be prominent in that it can rotate its body, and there should be no discomfort in sleeping.
Always take the dog cage adjustable so that if the dog's size increases, you can adjust the size of the crate according to the dog.
5. Dog toys without squeakers
Your dog's size, activity level, and play style are factors to consider when choosing a dog toy. Toys should be appropriate for your dog's size, and there is never a guarantee that your dog will be enthusiastic about your pick.
Any toy your dog currently uses should be dog safe or at least dog-proofed. Please remove ribbon, wire, eyes or other small parts. Which can be pulled apart by a dog by pulling and chewing.
It can be swallowed by the dog, which can be life-threatening for your dog. Any toy that has a "squeaker" buried in its centre can be cute in the beginning.
However, it can also be dangerous for the dog if the dog tears or chews the toy and swallows a small part of the screamer.
So try some dog toys without squeakers. For apparent reasons concerning hygiene, a soft toy should be machine washed for sanitizing as often as needed.
More of your dog's toys should be interactive. Tough rubber toys, like Kong, are super-bouncy and irresistible.
6. Dog leash with handle
When buying a dog leash with a handle, consider the size of your dog and the people handling it.
Walking a dog with the wrong length and width dog leash will make the walk uncomfortable for your dog.
A taller person walking a medium-sized dog should use a long dog leash so the leash will have enough slack to allow your dog room to enjoy the walk and be short enough to keep him safe.
A shorter person walking a large dog should use a short dog leash.
An excellent example for medium dogs, between thirty and fifty pounds, being walked by a tall person, should use a dog leash that is 6 feet by 3/4 inch wide.
Dogs under thirty pounds should use a 1/2 inch leash, while over fifty pounds should use a 1-inch dog leash.
7. Dog grooming tools list
Grooming your dog is not an easy task.
Depending on the breed of dog you have, one must consider the dog's type of hair, the style you wish, and how your pet acts when being groomed.
Below you will find some dog grooming tools.
Good quality clippers: Make sure they are of different lengths or with variable blades.
Pin Brush: These are great for long-haired dogs and helpful when brushing out tangled hairs.
Be sure they have a rubber base on the pins for flexibility, as it is easier for you and more comfortable for your dog.
Slicker Brush – Brush is good for finishing your dog's hair and giving your dog a great look.
Comb: Comb is used on your dog's face. It is easy to move around the eyes, nose and mouth without injuring the dog.
Hairdryer: Good for drying long-haired dogs, but be sure to use a low, warm setting not to burn your dog. Also, always dry your dog's hair before cutting and brushing it.
Finishing Spray/Detangler – Depending on the breed of dog, you may end up with hair that is not laying down properly due to static electricity, and a good finishing spray will give it the perfect ending touch.
8. Dog bed sizes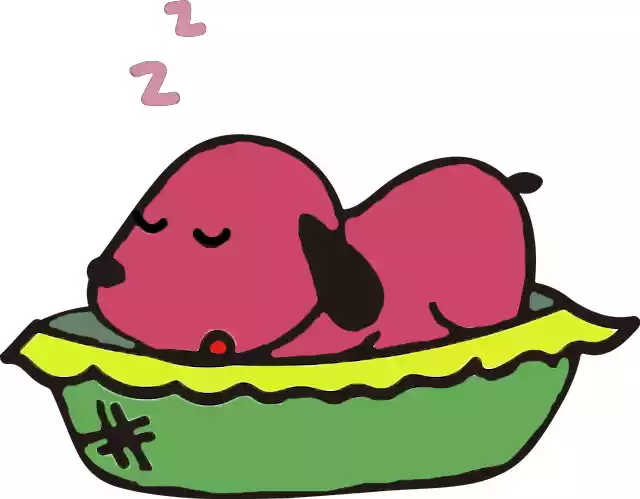 A good dog bed can last years, be the perfect resting place for your dog, and it can also help with training.
Finding the right dog bed for your dog can solve several problems. It can help your dog feel secure and safe.
Buy a bed that suits the size of your dog. Size is important. You want your dog to feel safe, secure, and comfortable in its bed.
Find a bed that fits your dog and the space in your home comfortably.
There are many different materials available from which bedding can be made.
The material of the bed is vital. Dogs can have allergies or skin sensitivity from some materials and fillings.
When choosing a dog bed material, one should consider its effects on your dog's health. Your dog's age is also an important consideration when choosing a bed.
For example, if you have a large dog, you want it to be easy for the dog to get in and out of bed. Like a pet couch, an elevated bed may be ideal for larger animals, so they don't have to stoop down to get into their bed.
Likewise, a smaller bed with low sides would be ideal for an ageing toy breed. If your pet has bladder control problems, you'll want to make sure the bedding is easily washed or waterproof.
9. Dog collar sizes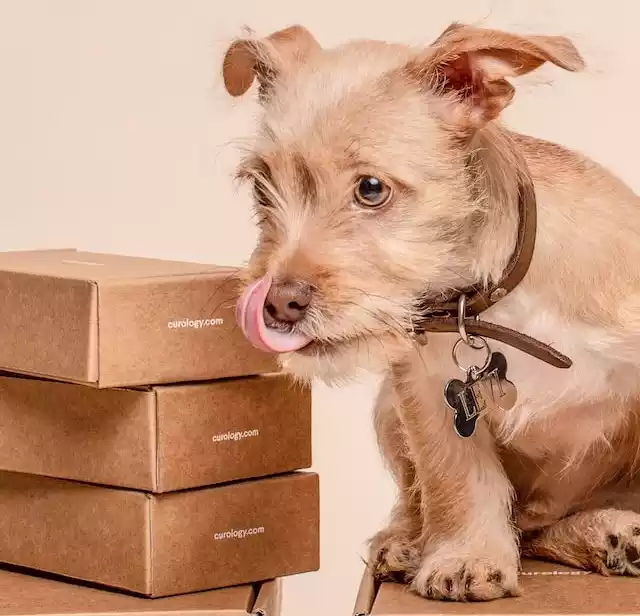 Dog collars are one of the most important things that you can buy for a dog.
Choosing a suitable dog collar is an important issue that shows how responsible you are as a dog owner.
The primary use for a dog collar is clearly to control your dog.
The combination with a dog leash and collar gives you a certain amount of control to keep your dog from straying into road traffic.
There are other uses for a dog collar, such as dog or puppy training.
Also, you can incorporate your dog's identity and your contact information within the dog's collar if your dog gets lost. Choosing the correct size of dog collar is essential.
Having a too-small collar can cause your dog harm, and at best, will leave your dog feeling uncomfortable.
Similarly, having a too big collar will enable your dog to slip out of it quickly. Also, the width and material of the collar need to match the size of your dog or puppy.
A heavy-duty leather collar will not be much good for a Chihuahua, and neither will a lightweight nylon collar be any good on a Rotweiller.
A good rule of thumb is to make sure to slip two fingers between the dog's throat and the collar on a large dog.
Also, ensure the collar can rotate easily but not slip over the dog's ears. On smaller dogs, ensure the collar can rotate easily and does not cause any breathing problems.
Make sure it cannot pull over the dog's ears. Remember that in the right situation, many dogs can become little Houdini's in their own right.
Disclaimer: We are not veterinarians and this article should not be taken as medical or veterinary advice. If you have any questions about your pet's health or dietary needs, please contact your local veterinarian.