How to find a reputable dog breeder in my area
If you want to adopt a purebred dog, you must find a reputable dog breeder. But the question arises of how to find a reputable dog breeder. For this, you have to follow some steps.
There are both good and bad dog breeders like any other business.
Table of Contents
What to look for in a dog breeder?
Like any other business, dog breeding is also a business. There are good and bad dog breeders in this too.
Of course, you have to find a dog breeder who takes good care of his animals. A good dog breeder will always take good care of his animals to avoid complaints.
Dog breeders always make sure that their animals look healthy and fit. A good dog breeder ensures and keeps records of vaccinations or initial vaccinations of his animals on time.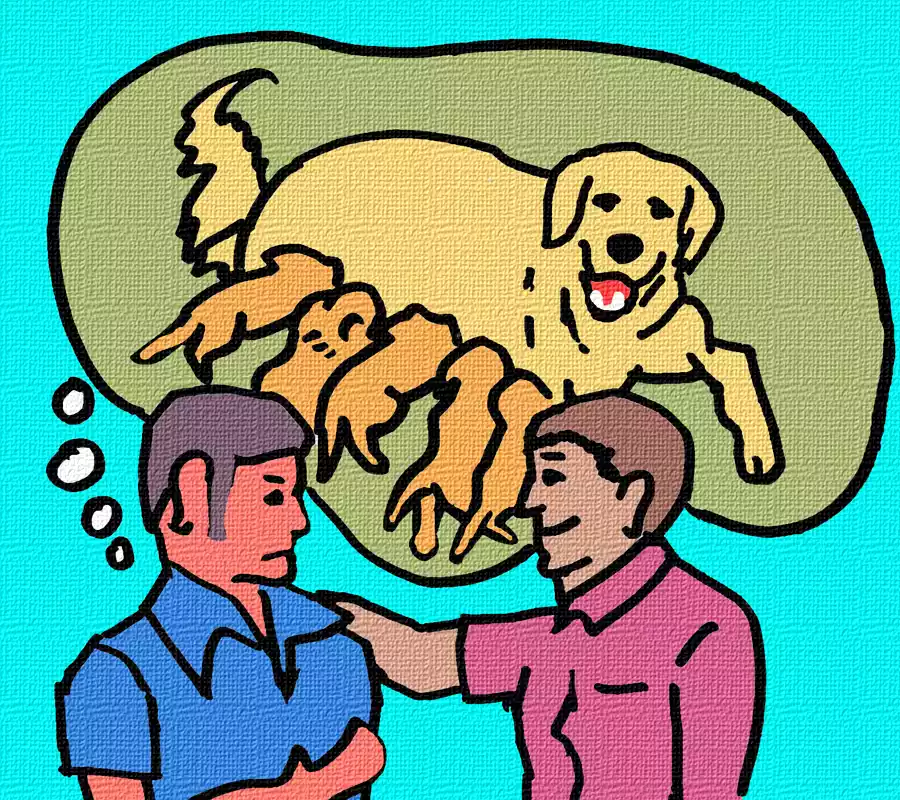 How to know if a breeder is reputable or not
Before adopting the selected breed dog, you must understand the difference between a puppy mill and reputed dog breeders.
What's a puppy mill?
Puppy Mill is a commercially-run dog breeding farm that believes in just making money.
In this type of Puppy mill, no expenditure is made on the dogs' maintenance and health.
Are puppy mills illegal?
These puppy mills are legal in the United States, but most of them are not regulated. In this type of puppy mill, the food and water level of the dogs is not taken care of.
There is no cost to the vet for routine dog check-ups. The goal of this type of dog mill owner is to breed female dogs as quickly and as much as possible.
Adopting these types of puppies can result in heavy bills for dog treatment.
How to spot a puppy mill or Puppy Mill Red Flags
Some alerts come under the red flag of a puppy mill.
Questions to ask a dog breeder before purchase
A bad dog breeder will never be able to share the personality and personality of the selected dog with you.
There are some other signs by which you can guess whether the dog breeder is reputable and good or not.
If you asked the dog breeder about the dog's activity level and if he cannot give a satisfactory answer to your question, he is not the right dog breeder.
The second question you asked is how the dog behaves with the children; the right dog breeder must have information about it.
Ask the dog breeder about the dog's favorite toys, if he does not give a satisfactory answer, you should be careful because he is not a reputable dog breeder.
A bad dog breeder will never be able to share the finer details of the dog.
Red flags related to puppy mills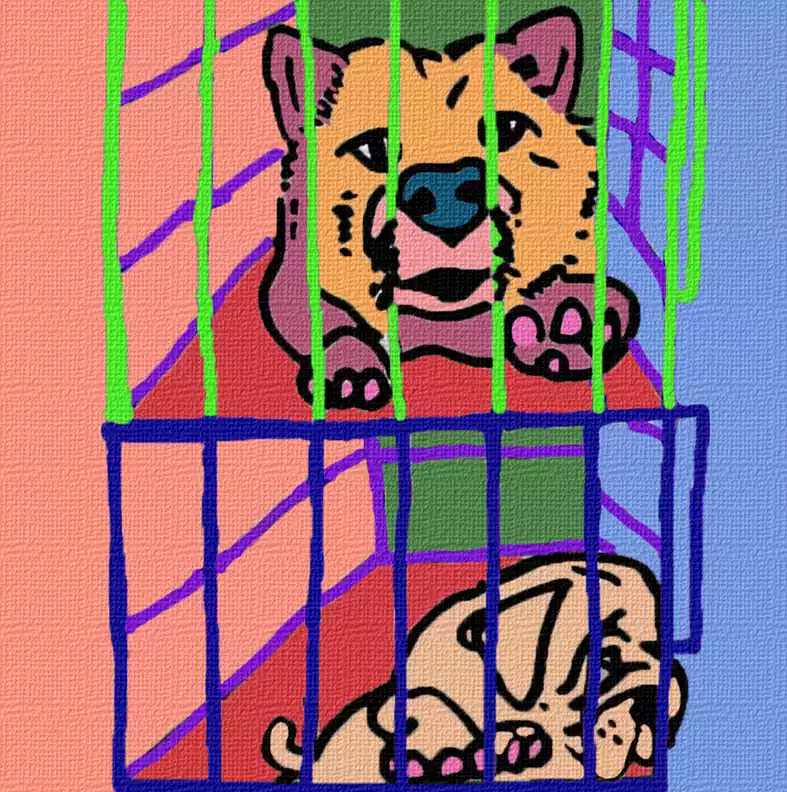 1. Dog cages placed on top of each other are not correct. The floor of the cages is made of wires, which can damage the puppy's legs.
2. The quality and design of the cages show that the dog breeder is not interested in the maintenance of the dogs.
3. Where the dogs are kept, their environment is not healthy; there is no proper arrangement of air and water, warns you.
4. Puppies are separated from their mothers before six weeks.
5. The seller produces several different purebred or "designer" hybrids.
6. If the dog breeder suggests sending the dog to you without meeting in person, reputable dog breeders would never do so.
7. If the dog seller refuses to show you where they keep their dogs.
8. If the dog breeder does not take interest in your home and life information from you, then this type of dog seller will never come under the category of a reputed dog breeder.
9. If you can buy a dog in one click online without any screening, it is most likely a puppy mill.
How to find dog breeders in your area.
The tips given in this article will provide you with a guideline by which you can choose an honest, good reputation, and a reliable dog breeder.
The most accessible place to start is looking through your local newspaper for the classified advertisement section.
You can take the help of the internet to find the reputed dog breeder of the dog breed finalized by you and your family.
Reputable dog breeders near me
All you have to do is type the keywords "reputable dog breeders near me" in the search bar, and instantly you will get the information with reviews of reputed dog breeders near you.
If you know the owner of your favourite breed of dog or he is your friend. So it would help if you asked them where they got the dog or puppy and how the breeder was.
Pet shops, veterinary offices, or local animal shelters would likely know the local dog breeders.
Professional dog breeders
Perhaps the best option to find a professional dog breeder would be to attend any local dog shows or exhibitions.
Commercial dog breeders also participate in such events and showcase their dog breeds so that their breeding business can grow.
By looking at the dogs and puppies shown in this type of dog show, you can be sure that the dog breeder or owner has complete confidence in the dog breed they are offering.
The dog breeder's reputation and his dog are also associated with these types of dog shows. However, this is only the first step – these results are just a shortlist of where to start.
How to find a responsible dog breeder?
Now is the time to check the reputation and context of your finalized dog breeder in the market.
An excellent professional dog breeder will have references from people he has successfully sold dogs before who are willing to vouch for him.
This type of dog breeder takes and gives well-detailed information from the potential buyers as well as you can also see the puppies bred by them.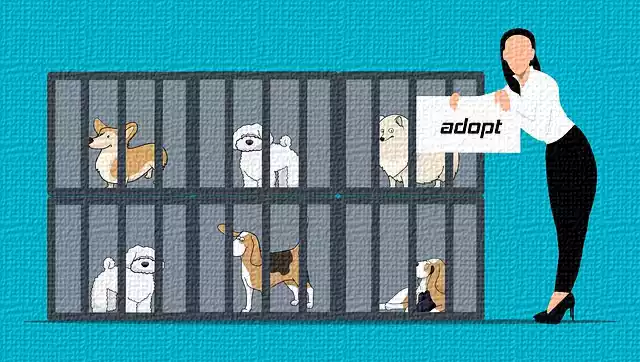 Take special care that if the dog breeder's reference is reluctant to talk to you, this is the first sign that something is wrong.
If the reference given by the dog breeder is permanently unavailable, then you should be careful that the dog breeder is not good and not reputed.
Don't be afraid to ask any questions to the dog breeder.
What questions will a breeder ask me?
When buying a puppy, a reputed dog breeder may ask you some questions or fill out a questionnaire form, or sometimes both.
Dog breeders also get the information of dog buyers by phone. A reputed dog breeder aims to keep both its dog and dog buyer happy and satisfied.
With these types of questions, the dog breeder tries to guess whether the dog and the dog buyer will match or not.
This process is important for the dog breeder and you.
Some possible questions that may ask of you.
Why do you have to adopt this breed of puppy?
Where is your place of residence?
What will be the living conditions of the dog?
Is there a fence in your yard or not?
Do you already have a pet or not?
If you already have a pet, which one and what breed?
How many pets do you already have?
Who is the dog's primary caretaker?
Will, the dog be left alone or not? if yes, for how many hours will you leave the dog alone?
A good and professional dog breeder will always ensure that his puppy is adopted into a good family; the dog breeder must ask the critical question from the buyer.
He may also ask you the details of your life. May ask for your business or job details and information about your income
How many members are there in your family, and how many children are there?
A good dog breeder always asks these types of questions, but if the dog breeder you contact has not requested these types of questions, you should be alerted immediately.
Fraud dog breeders have always focused on earning money from dog breeding rather than giving their beloved canines a good owner.
This type of dog breeder does not take proper care of their puppies.
Excellent and professional dog breeders get their puppies vaccinated or required vaccinations on time and regularly get them checked by the vet.
This keeps the dogs sold by them healthy and increases the trust of their buyers in them.
This should include checking for hereditary problems such as canine hip dysplasia or other genetic conditions particular to the dog breed.
However, some of these problems can slip through the net as the symptoms may not reveal themselves until several months or years later.
Under these circumstances, the professional breeder would generally have no problem with returning your money.
Though it has to be communicated, he would likely also question, if not urge, that the puppy be neutered to contain the spread of such genetic issues.
Conclusion-How to find the best dog breeders?
In the final, Choosing a professional dog breeder can be a challenge, but you should not go too far wrong if you follow the guidelines above.
Your experience will be the best decision from now on; use your gut instinct.
If you have the slightest doubt about the credibility and reputation of a dog breeder, then get out of there by making any excuse.
Visit and know post related to the right dog to adopt before, taking any decision to adopt a new puppy.
Disclaimer: We are not veterinarians, and this article should not be taken as medical or veterinary advice. If you have any questions about your pet's health or dietary needs, do not hesitate to get in touch with your local veterinarian.